I had the pleasure of speaking at TechPhx over the weekend and fielding a lot of questions about how the law applies to blogging and podcasting, especially copyright, trademark, and privacy issues. The big take-home lesson surrounding copyright is usually "get permission" to use a photo on your site by using images from Creative Commons or asking the copyright holder for permission to use their work. (I've never had anyone tell me "no.")
But what do you do if there's an image you want to use and you can't tell who the copyright holder is to ask permission?
I would start by evaluating the situation where I found the photo and contact the website administrator if it's on a website or the profile owner if it's on a social media site and say something like, "This picture is really beautiful. Who took the photo?" or "Where did you find this photo?" I probably wouldn't ask, "Who is the copyright holder?" because a lot of people don't understand copyright law and they think that owning a photo or having a copy of the file means they own the copyright, when they don't.
I saw a situation where a publication asked a person if they could use some of the photos she posted on her social media site in an upcoming edition and she said "yes." Unfortunately, that person wasn't the copyright holder and she didn't understand that she didn't have the authority to give such permission. The publication thought they did everything right but because they didn't verify they had permission from the copyright holder, they had a bit of a mess to fix once the photographer learned what had happened and informed the publication that they used his work without his permission.
Another tactic I might use if I wanted to find a copyright holder is run the photo through the Google Image search engine to see where else the image is available online. That might reveal the original source.
Here's a video with more information about how to determine who is the copyright holder or whether is in the public domain.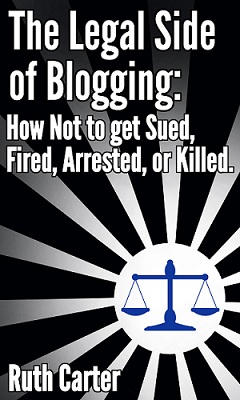 If you can't determine who the copyright holder is to ask permission to use their work, you may want to ask yourself how important it is to use that particular image and whether a similar image that is available under Creative Commons.
If you want more information about how copyright law applies to blogging and social media, please check out my book, The Legal Side of Blogging: How Not to get Sued, Fired, Arrested, or Killed. It covers a lot of the major issues that apply to copyright and the internet. If you want to chat more about this topic, feel free to connect with me on Twitter, Facebook, YouTube, LinkedIn, or you can email me.
Please visit my homepage for more information about Carter Law Firm.