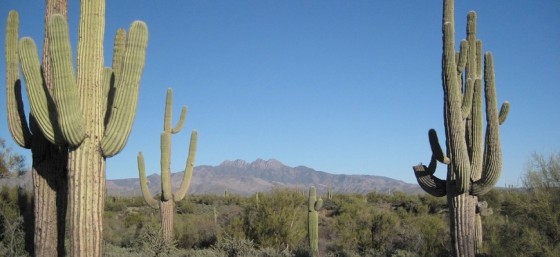 If you're at an intersection in Paradise Valley and you see a saguaro cactus that looks fake, it probably is.
Paradise Valley recently installed three fake cacti that contain cameras that will be snapping photos of every license plate that goes by. Ken Burke, Paradise Valley's City Manager said the images will be compared against the "hot list" which includes cars that are reported stolen or part in Amber Alerts. The city said the images that are not connect to any investigations will be destroyed after 180 days.
I'm a bit skeptical of this reasoning for the cameras. According to the Maricopa County Attorney's Office, vehicle thefts have been steadily declining in recent years. And according to the official Amber Alert website, there was only 1 Amber Alert in Arizona in 2011, the most recent year for which a report was released. I wonder if they installed them to search for cars that are related to crimes or people with warrants.
And what about privacy? The law has firmly established that you have no expectation of privacy in anything you do in public, including where you go in your car. The U.S. Supreme Court ruled that the police need a warrant to put a GPS on your vehicle. Snapping your photo every time you drive through a particular intersection isn't as extreme as tracking your every move, but it could be used to track patterns of behavior.
On its face, this looks like a waste of time and money, but I would be curious to hear an update about these cameras in six months. I would want to know how many crimes they've helped solve and if they're being used for additional tasks.
Privacy issues aren't going away any time soon. If you want to chat more about this topic, please contact me directly or connect with me on social media via Twitter, Facebook, YouTube, or LinkedIn.